Financing for Qualified Energy Efficiency Projects
Fast, flexible funds to move your business forward. Differentiate your offer.
Ascentium Capital, the nation's largest private-independent equipment finance company, specializes in financing for energy efficiency projects. Through a specialized program with the State of California we're providing better terms for select projects. Your energy efficiency solutions combined with Ascentium's financing provides you with a competitive advantage. Here's how you can differentiate your offer:
Ascentium's Unique Finance Platform
95% Prefunding Potential: positively impact your bottom line by getting paid faster
One-Page Document: customers sign a simple one-page document for small ticket transactions
Email & Fax Documents: streamlines funding
Flexible Structures: custom payments make your products easy to budget and your customer's buying decision easier
Sales Tools: we help you sell with quick quote links, smart phone apps, marketing support and more!
Fast. Flexible. Financing.
Financing from $10,000 to $2.0 Million*
Application-only up to $250,000 and most credit decisions in 2 hours or less
90% approval rate with similar programs
How it Works

Plus: Ask about our sales tools that can help you sell: mobile quoting, sales material, trade show support and more!
Ascentium Capital is proud to provide simple financing solutions for energy efficiency initiatives.
Get an Instant Quote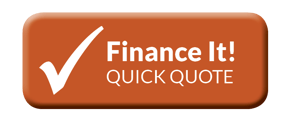 Contact Ascentium Capital to learn more:
Josh Patton, Vice President - Sales
Phone: 281.902.1969
Email: JoshPatton@AscentiumCapital.com
Apply Now: Ascentium.info/ApplyGoGreen

*Financing subject to credit parameters.